Bears Make Shocking Move With No. 1 Pick in Mel Kiper's First 2023 Mock Draft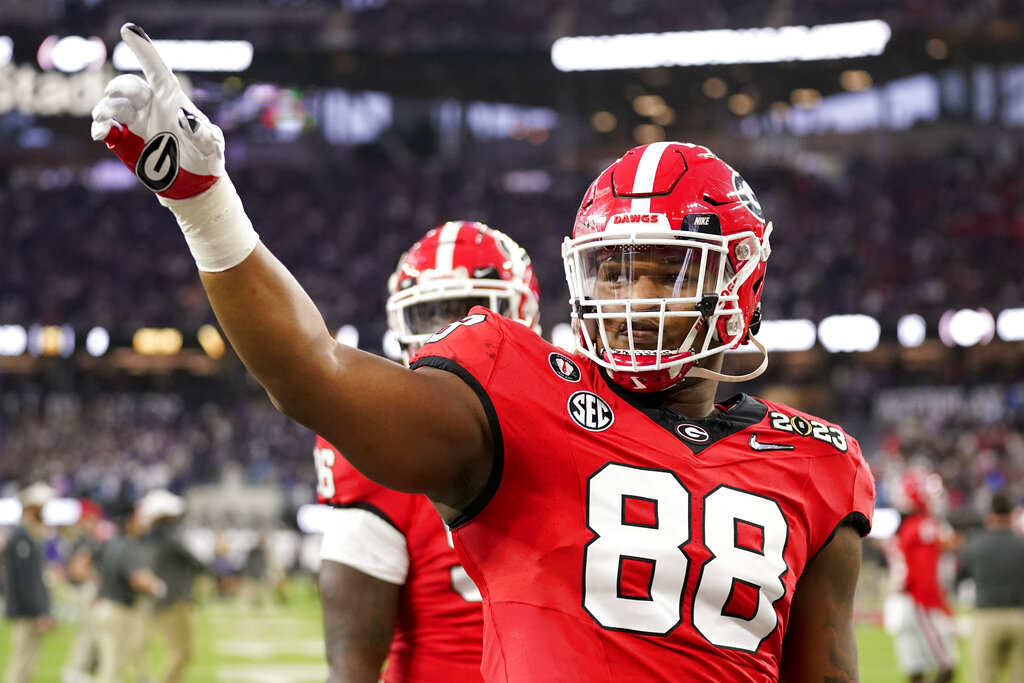 Updated:
With only four teams remaining in the NFL Playoffs, most clubs are already looking ahead to the 2023 NFL Draft. It's just three months away and the order has mostly been set, so franchises have a good idea of which players they'll be targeting.
The Chicago Bears own the first pick after finishing 2022 with the worst record in the NFL (3-14). While there's a lot of different directions they could go, ESPN's Mel Kiper has them making a particularly surprising selection in his first mock draft.
Chicago Bears 2023 Mock Draft
While many expect the Bears to trade out of the top pick, Kiper has them staying put at No. 1. Furthermore, he has them taking a defensive tackle -- Jalen Carter out of Georgia -- with the pick.
Both of these moves would be unexpected for Chicago and would likely disappoint its fans. The Bears could easily turn the top pick into multiple picks by trading down to a team that desperately needs a quarterback such as the Carolina Panthers, Indianapolis Colts, or Las Vegas Raiders. With young QB Justin Fields on the rise after a promising second season, Chicago has no need for a signal-caller and could still nab a top defensive player later in the first round.
Furthermore, Carter would be something of a curious choice. While he would certainly give their dreadful defensive line and run defense a boost, the Bears are severely short on playmakers on both sides of the ball and should be targeting one here. If they do opt to prioritize defense over offense, they might be better off with Alabama edge rusher Will Anderson Jr., who many believe is a better fit for Chicago and would make more of an impact.
Thankfully for the Bears, they still have plenty of time to figure out what they want to do with the No. 1 pick. There's a lot of pressure to make the right decision, however, as the future of their franchise depends on it.