Alabama vs. Texas A&M Injury Report: Will Bryce Young Be Available?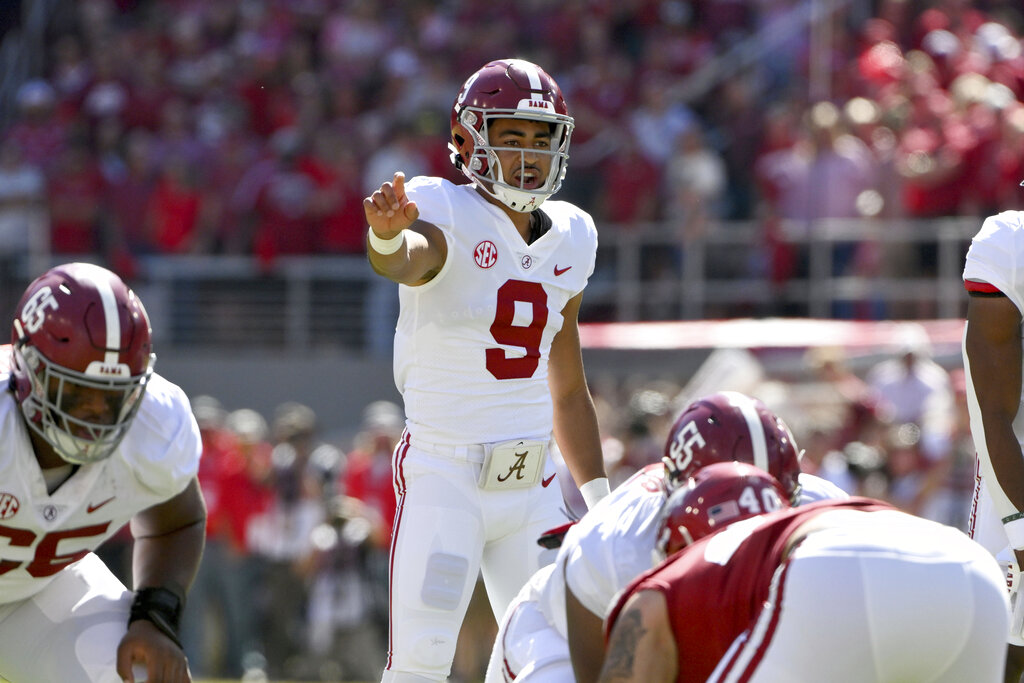 Updated:
University of Alabama Injury Report
Bryce Young is one of the most highly recruited prospects of all time and has lived up to the hype. He won the Heisman Trophy last year and led his team to the National Championship Game. Last week against Arkansas, however, he suffered a sprained AC joint that caused him to miss the remainder of the game.
Young was throwing a diving pass when he landed on his shoulder. He initially stayed in the game, during which his shoulder quickly shifted out and back in the socket. However, he likely felt significant pain on his next throw due to the stress on his injured ligaments. He went to the locker room with 7:06 left in the second quarter and did not return.
According to the College Football Docs, the injury to Young's shoulder could cause him to miss this week's game against Texas A&M. This injury usually requires a 1-2 week absence unless he receives a pain-numbing injection.
Young has had a magical season thus far, throwing for 1,202 yards, 14 touchdowns and 3 interceptions with an 84.6 QBR. According to FanDuel Sportsbook's Heisman Trophy odds, Young is at +1000 to win the award again.
Luckily for the Crimson Tide, Jalen Milroe looked great in Young's absence. He has thrown for 151 yards, 2 touchdowns and 1 interception on the season with a 97.2 QBR.
Texas A&M Injury Report
Everyone has been waiting on Jimbo Fisher to face off with Nick Saban again after some offseason drama, but Fisher didn't expect starting quarterback Max Johnson to get injured the game before the big matchup.
Johnson suffered a left-hand injury on Saturday in the second half of the game against Mississippi State. "He banged his hand. We'll go day-to-day," said Fisher. "We'll get Haynes (King) and Conner (Weigman) ready to play if Max can't go."
Johnson has thrown for 517 yards, 3 touchdowns and no interceptions on the season.
One of the team's many five-star prospects was also injured last week. Starting cornerback Jaylon Jones suffered a head injury and is considered "day-to-day." He's been a three-year starter for the Aggies and has recorded 14 tackles this season.
The third player injured on Saturday for Texas A&M is redshirt sophomore offensive lineman Jordan Spasojevic-Moko. He left the game last week on crutches and underwent season-ending surgery on Monday.
Alabama vs. Texas A&M Week 6 Odds
Even if Young isn't able to suit up, Alabama is still heavily favored at home in this matchup. The Crimson Tide are 24.5-point favorites on FanDuel Sportsbook's NCAAF odds.
For injury-based picks based on our health score algorithm, sign up for SIC Picks here.
Sports Injury Central is the home of Pro Football Doc – the FanDuel Official Injury Expert – and a leading panel of former team physicians from the NFL, CFB, NBA, and MLB. The team analyzes injuries to give fans an edge with their wagering and fantasy sports activities.