5 Greatest Quarterbacks in AFC North History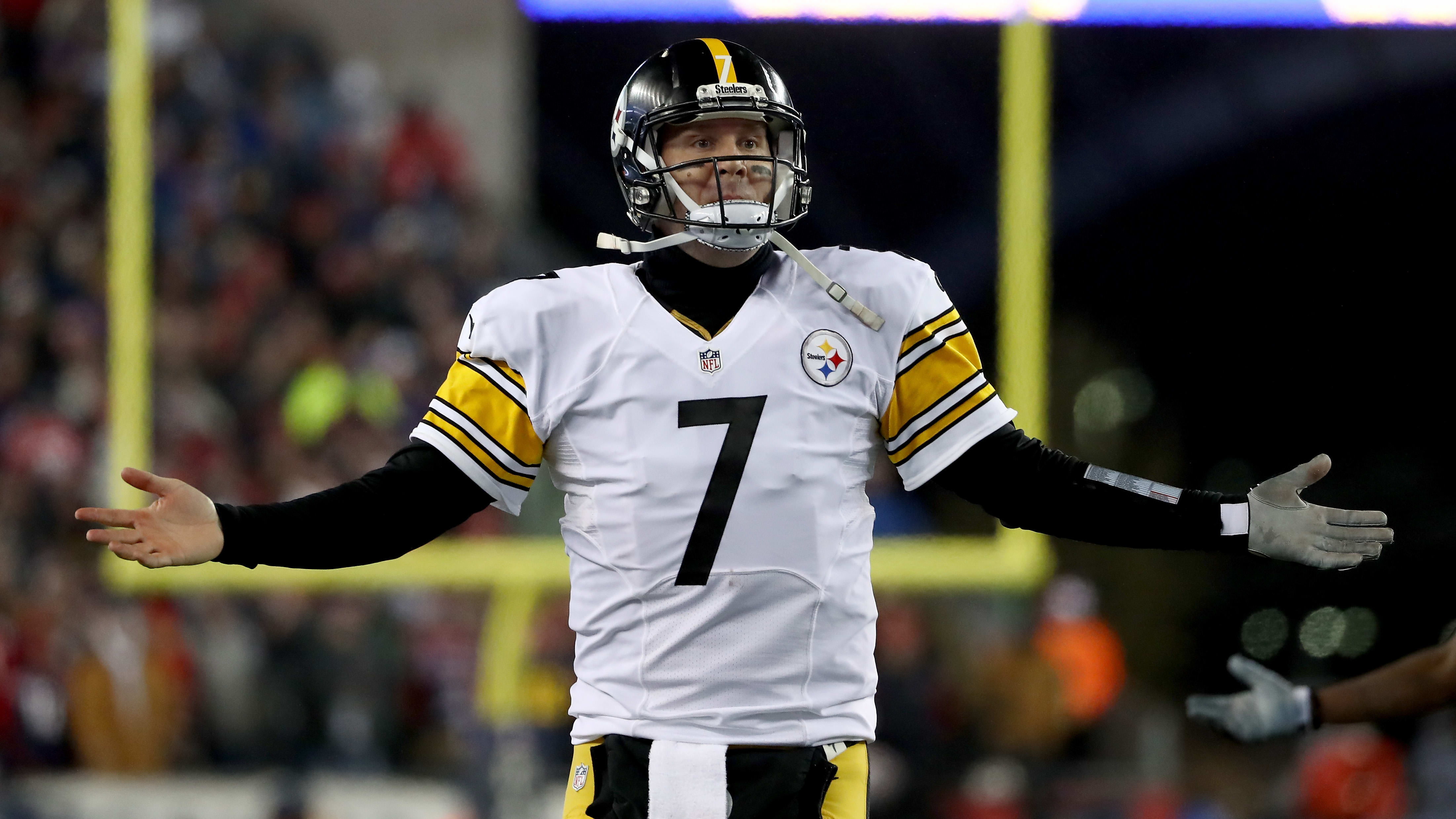 Updated:
The AFC North division has been known for its physical rivalries over the years. However, the teams have also featured some great quarterbacks as well. The division currently sports the reigning MVP Lamar Jackson. However, it may be too soon to label him as one of the best the division has ever seen.
With that in mind, here are the five greatest quarterbacks in AFC North history.
5.

Joe Flacco, Baltimore Ravens (2008-18)

The butt of many jokes over the years, Joe Flacco criticism has clouded his legacy a bit. Flacco is the Baltimore Ravens' franchise passing leader (38,245), with over 30,000 more yards than the next passer. He also won a Super Bowl, led his team to a 96-67 record and is known for playing big in big situations, as shown by his 10-5 playoff record.
4.

Boomer Esiason, Cincinnati Bengals (1984-92, 1997)

The quarterback position has been a tough one to get right in Cincinnati most years, but Boomer Esiason has been one of the best to ever throw a pass in a Bengals uniform. Boomer is third in franchise history in passing yards (27,149), but he's the franchise leader in touchdown percentage among qualified passers (5.2 percent). Adding to his accolades, Boomer is a four-time Pro Bowler, one-time All-Pro and he won the NFL MVP in 1988.
3.

Terry Bradshaw, Pittsburgh Steelers (1970-83)

While the numbers don't look as good, it's all about the results. Terry Bradshaw was a key part of the dominant Steelers teams during the 1970's, winning four Super Bowls and being named the Super Bowl MVP twice. The Steelers quarterback was a three-time Pro Bowler, two-time All-Pro and he won the NFL MVP in 1978. While his stats do not blow you away, a touchdown rate of 5.4 percent is impressive and the second highest of anyone on this list.
2.

Otto Graham, Cleveland Browns (1946-55)

Yes, the Cleveland Browns have had an all-time great at quarterback, but we need to go back about 75 years to catch the beginning of his career. It's tough to compare him to anyone on this list, but Otto Graham was absolutely dominant in his era. He was a three-time NFL champion, five-time Pro Bowler, five-time All-Pro and a three-time MVP. He totaled 23,584 passing yards and averaged 9.0 yards per attempt at a time where passing games were much-less prolific than they are today.
1.

Ben Roethlisberger, Pittsburgh Steelers (2004-Present)

The leading passer in AFC North history is Ben Roethlisberger, with 56,545 yards, and he is going to add to it this season. Big Ben has also thrown 363 touchdowns to 191 interceptions and won the most games in AFC North history, leading his team to a 144-71-1 record. Roethlisberger is a two-time Super Bowl champion, six-time Pro Bowler and he has led the league in passing yards twice.

Sign up for FanDuel Sportsbook today and get your first bet risk free for up to $500!