4 Greatest Quarterbacks in Michigan History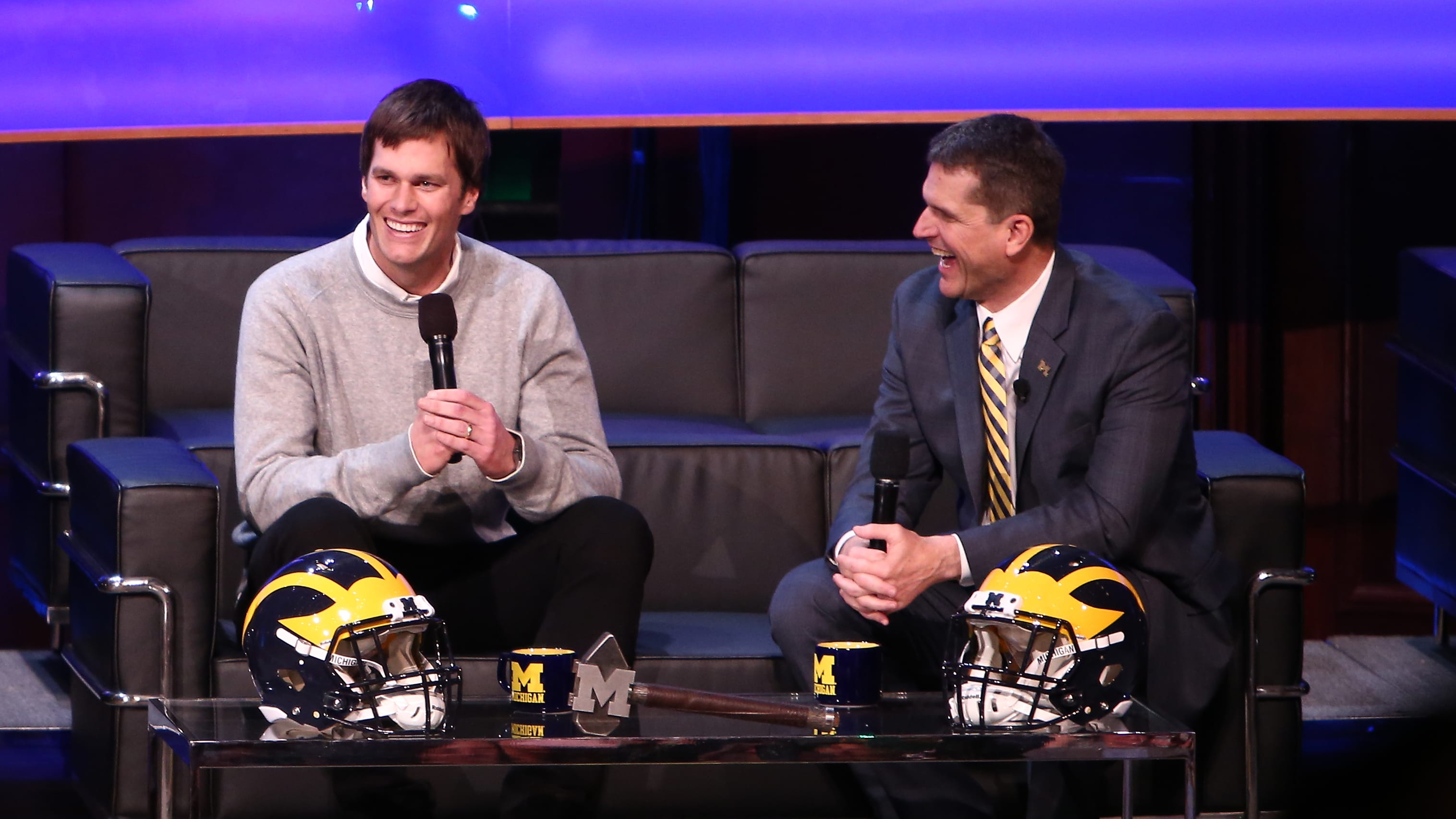 Updated:
The Michigan Wolverines have been one of the premier programs in college football history. While they have had an up-and-down history through more than 130 years on the gridiron, the Wolverines continue to get some of the best high school talents in the nation.
The quarterback position is a great example of this, with some outstanding players to come through Ann Arbor. These are the four greatest quarterbacks in Michigan program history.
4.

Denard Robinson (2009-12)

Denard Robinson was a true dual-threat QB in the backfield for Michigan, before he converted to running back in the NFL. Robinson was a nightmare for opposing defenses. He ranks fifth in Michigan career passing yards (6,250), fourth in passing touchdowns (49) and seventh in completions (427). He also was just as dangerous with his legs, finishing second all-time in rushing yards (among all players) with 4,495 yards and fourth in rushing TDs (42). When his four years with the Wolverines came to and end, Robinson also left Ann Arbor as the program's all-time leader in total (10,745 yards) and single-season offense (4,272 yards; 2010), tying Chad Henne's 90-TD mark for the most in school history as well.
3.

Chad Henne (2004-07)

Chad Henne is the all-time Wolverines passing leader, with 9,715 yards. Henne has also thrown a program-best 87 touchdowns, with just 37 interceptions across his four years a starter. Unlike Tom Brady, Henne's college career tops what he achieved in the pros, which is why he went on to be selected in the second round of the 2008 NFL Draft.
2.

Boss Weeks (1900-02)

While, of course, the early 1900s came with a completely different style and set of responsibilities for QBs, the importance placed on winning has remained the same, and Harrison Samuel "Boss" Weeks Jr. is synonymous with just that at Michigan. Weeks may not be atop any of the individual passing records in Michigan's book, but he did lead the Wolverines to both their first and second claimed national championships in back-to-back years (1901-02). He never lost a single game between those two seasons as Michigan's starter either, bringing the Wolverines to a perfect 22-0 record on the program's "Point-a-Minute" teams, who outscored their opponents by a combined 1,211 to 12 between the 1901 and 1902 seasons.
1.

Tom Brady (1996-99)

Tom Brady has recently been in the headlines for switching teams and heading to Tampa Bay. However, long before this move, Brady played up north in Michigan. His NFL career has certainly been more notable than his time at Michigan, but he still was a notable talent in Ann Arbor too. He ranks ninth in program history for career passing yards (5,351), and he ranks sixth in career completions (443) and 10th in career passing TDs (35). Brady also holds the program record for most completions in a single game, when he completed 34 passes in his final collegiate performance in the 2000 Orange Bowl against Alabama.

Get $20 FREE when you sign up for FanDuel Racing, plus we'll match your first deposit in site credit up to $50!