3 Recent Patriots Most Likely to Make the Hall of Fame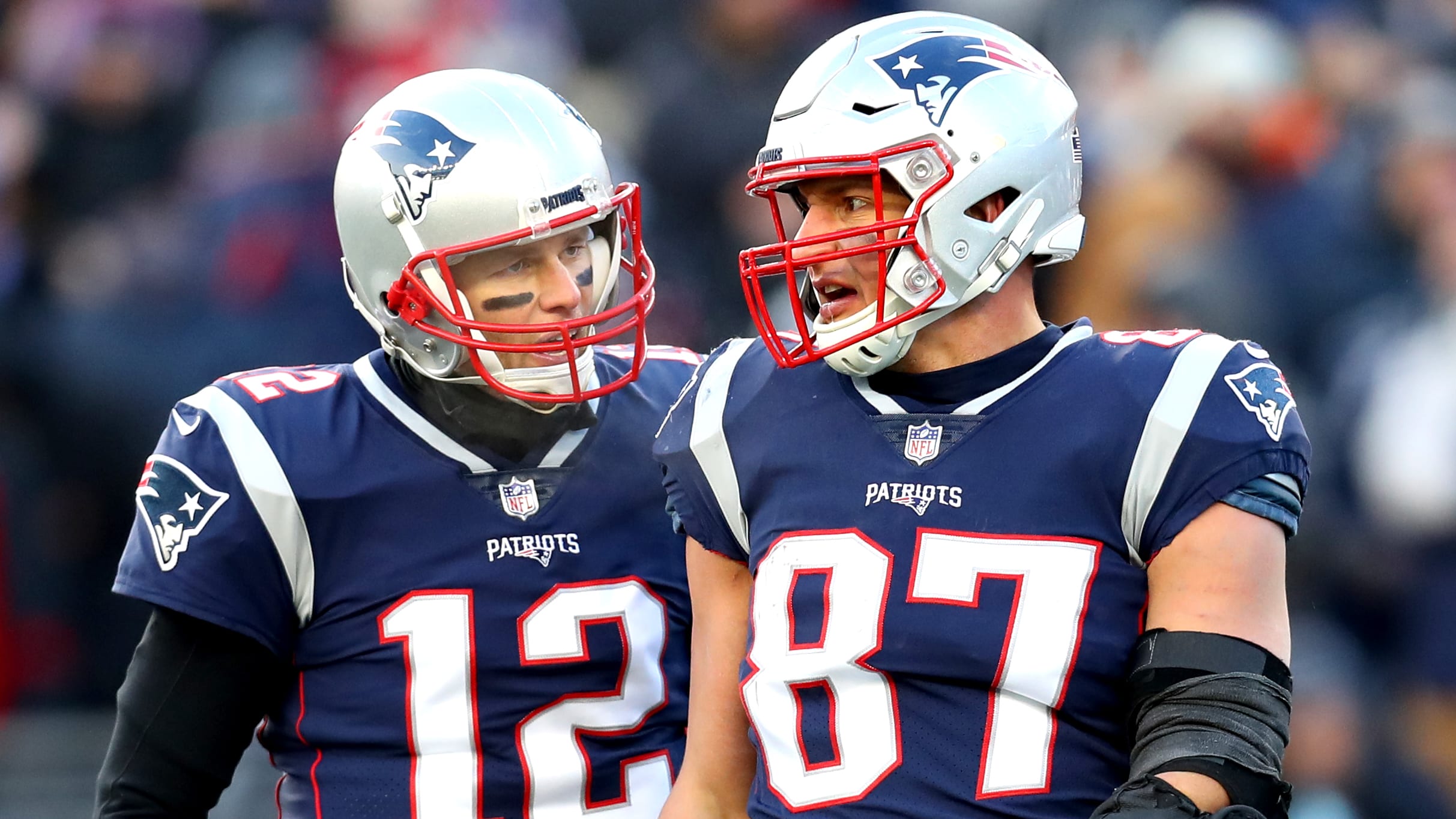 Updated:
The New England Patriots have built a dynasty under coach Bill Belichick, winning 74.3 percent of his games and being named Super Bowl champion six times. He without a doubt is a future Hall of Famer, but there will be other Patriots players joining him there.
These are three recent Patriots players that are most likely to make the NFL Hall of Fame.
3.

Mike Vrabel, LB (2001-08)

Mike Vrabel played eight seasons with the Patriots before being traded in 2009 season. Vrabel is a three-time Super Bowl champion with 57 sacks and 762 tackles over his career. This alone won't make the Hall of Fame, though. But this, combined with what looks to be a promising coaching career, could get him to Canton. Last season, Vrabel was just one game away from leading the Tennessee Titans to the Super Bowl. If he can hold Super Bowl titles as both a player and a head coach, it would be tough to keep him out of the Hall of Fame.
2.

Rob Gronkowski, TE (2010-18)

One could argue that Rob Gronkowski is the most dominant player at his position in NFL history, given his position and feared he was by defenses. Playing nine seasons for the Patriots before retiring and coming back this offseason, Gronkowski holds a ton of records (see the tweet below).
1.

Tom Brady, QB (2000-19)

It couldn't have been easier to put a player at the top spot on this list. Tom Brady has practically already been fitted for the jacket and has seen where his Hall of Fame display will go in Canton. Brady is a six-time Super Bowl champion, four-time Super Bowl MVP, three-time NFL MVP, 14-time Pro Bowler and five-time All-Pro selection. Now, he is on the Tampa Bay Buccaneers, trying to solidify himself as the greatest quarterback to ever play the game.

Sign up for FanDuel Sportsbook today and get your first bet risk free for up to $500!