3 Most Likely Odell Beckham Jr. Destinations After 2022 NFL Draft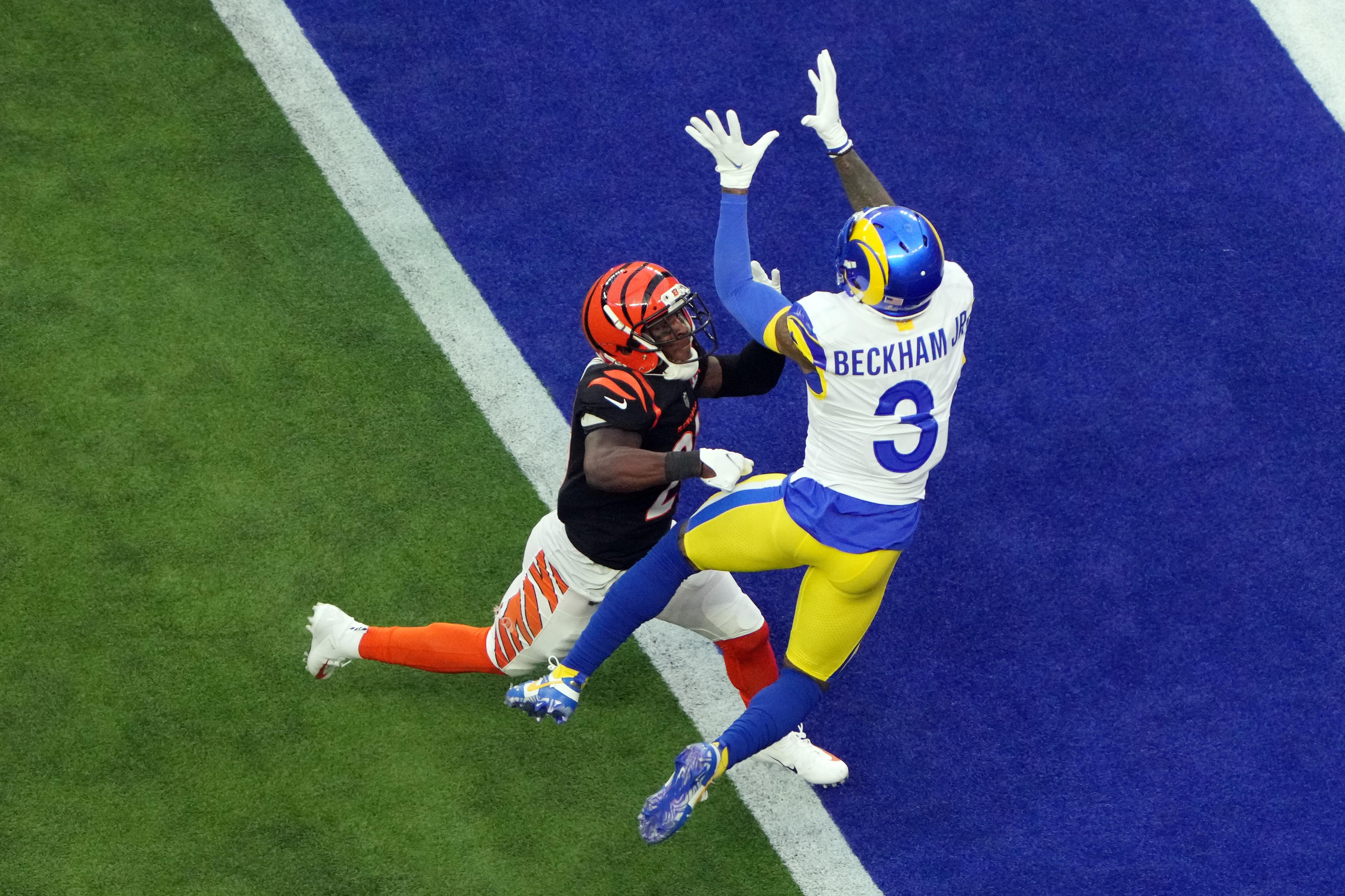 Updated:
The 2022 NFL Draft is in the rearview mirror, and all 32 teams will be turning their attention back to the free-agent market. There are a lot of big-name players left unsigned, but Odell Beckham Jr. stands out from the pack.
Beckham was just starting to look like his old self before another ACL tear brought his redemption tour to a screeching halt. It's unclear when OBJ will be ready to suit up again, but the supremely talented wideout should draw plenty of interest around the league regardless.
Here are the three best destinations for the 29-year-old.
Odell Beckham Jr. Free Agency
3.

Los Angeles Rams

It wouldn't be a surprise to see Odell run it back in 2022. ACL injury notwithstanding, you have to think OBJ loved playing for the Super Bowl champs. He was also just starting to come on before getting hurt, and if that injury never happened, OBJ likely would've inked a big-money deal somewhere this offseason. Getting another chance to revitalize his value around the league with the Rams feels like a win-win for both sides. Money could be a hurdle, but we've seen Les Snead pull off bigger moves on tighter budgets.
2.

Kansas City Chiefs

The Kansas City Chiefs are the only team on this list that could offer Beckham a WR1 role. You have to think the nine-year vet would jump at the chance to be a featured cog in a Patrick Mahomes-led offense. Kansas City also has $14 million in space, so the two sides should be able to work something out if there's mutual interest.
1.

Tampa Bay Buccaneers

Tom Brady and Odell have long flirted with the idea of joining forces, and this is likely the last chance they'll get. The Tampa Bay Buccaneers brought in Russell Gage to be their Antonio Brown replacement, but a healthy Beckham would make this the best offense in the league. Tampa Bay is a perfect place for Beckham to rehab, too. The Bucs will be just fine without him for the first few weeks of the regular season, so he wouldn't have to rush back on the field. They'll need him in the postseason, and if OBJ shows out then, he should earn himself a big contract this time next season.