3 Greatest Running Backs in Saints History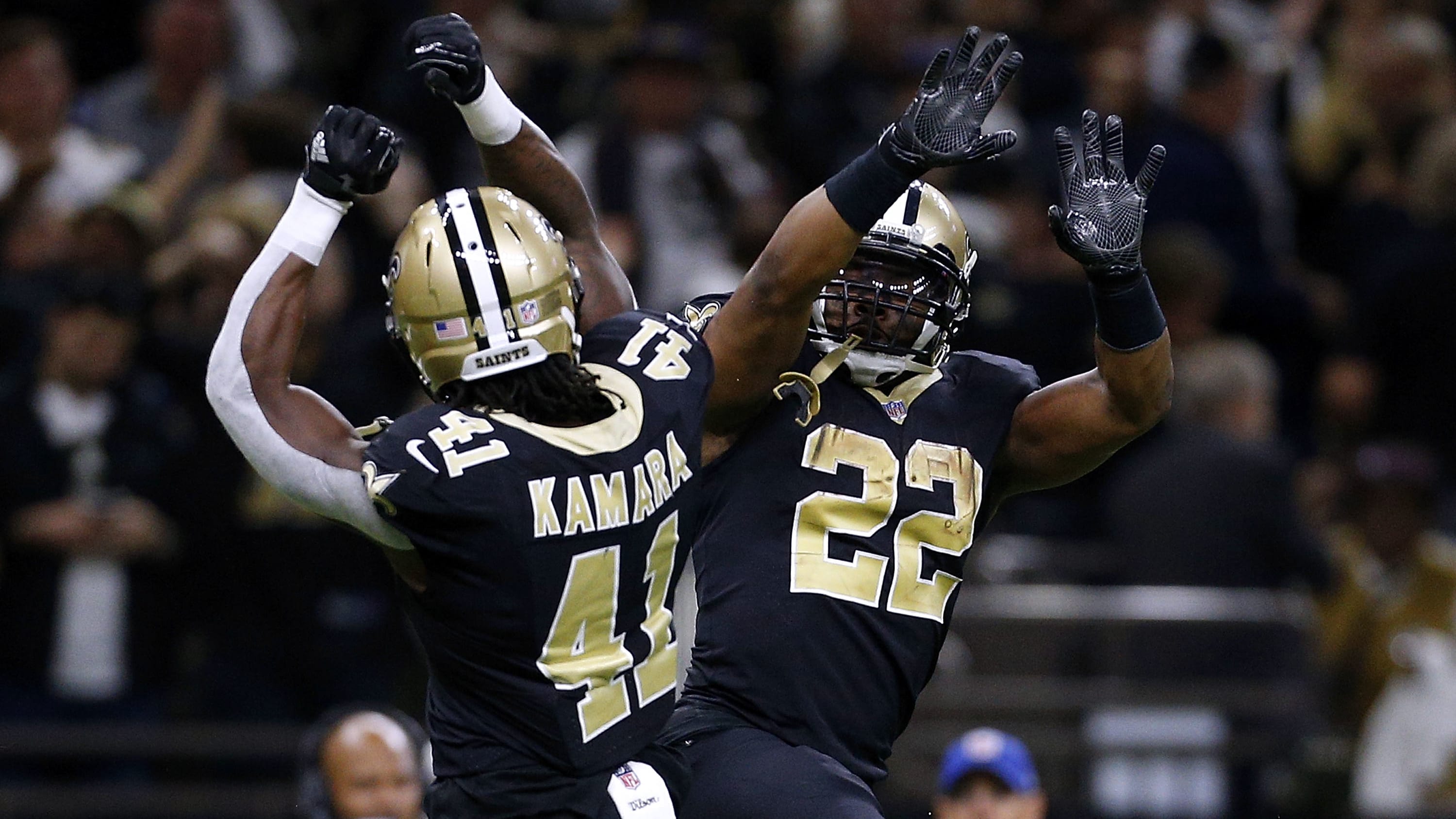 Updated:
The New Orleans Saints are a stacked team looking to win the Super Bowl this season. However, this is not the first time players with this amount of talent have come through the Superdome doors. When you think of top players in Saints history, the running back position is often not the first one thought of. Still, New Orleans has had better runners than you may think.
These are the three greatest running backs in Saints history.
3.

Alvin Kamara (2017-Present)

While Alvin Kamara has only been with the team for three seasons, his numbers don't lie. He has totaled 2,408 yards and 27 touchdowns on the ground, while averaging 5.0 yards per carry. He has somehow totaled exactly 81 receptions in each of his three seasons, totaling another 2,068 yards and 10 touchdowns in the receiving game. He is on track to break plenty of franchise records if he stays in New Orleans long term.
2.

Mark Ingram (2011-18)

The long-time Saints running back left the organization after the 2018 season, but not after a terrific run in New Orleans. Mark Ingram is the all-time Saints leader in rushing touchdowns, with 50. Ingram is also second all-time in franchise rushing yards, with 6,007. He added another 1,598 yards and five touchdowns in the receiving game, with four of these touchdowns coming in 2016.
1.

Deuce McAllister (2001-08)

Deuce McAllister has been the best running back in Saints history. Sitting behind Ricky Williams to start his career, his time in the NFL did not start out as hot as some other Saints backs. However, he got his opportunity in year two, and he became the first Saints running back to run for over 1,000 yards in three straight seasons. He would break the 1,000-yard mark in four of five seasons between years two through six in the NFL. McAllister has the most rushing yards in Saints history (6,096), while being just one touchdown shy of Ingram's touchdown record.

Sign up for FanDuel Sportsbook today and get your first bet risk free for up to $500!