2022 World Series Odds Favor Dodgers and Astros in Late August on FanDuel Sportsbook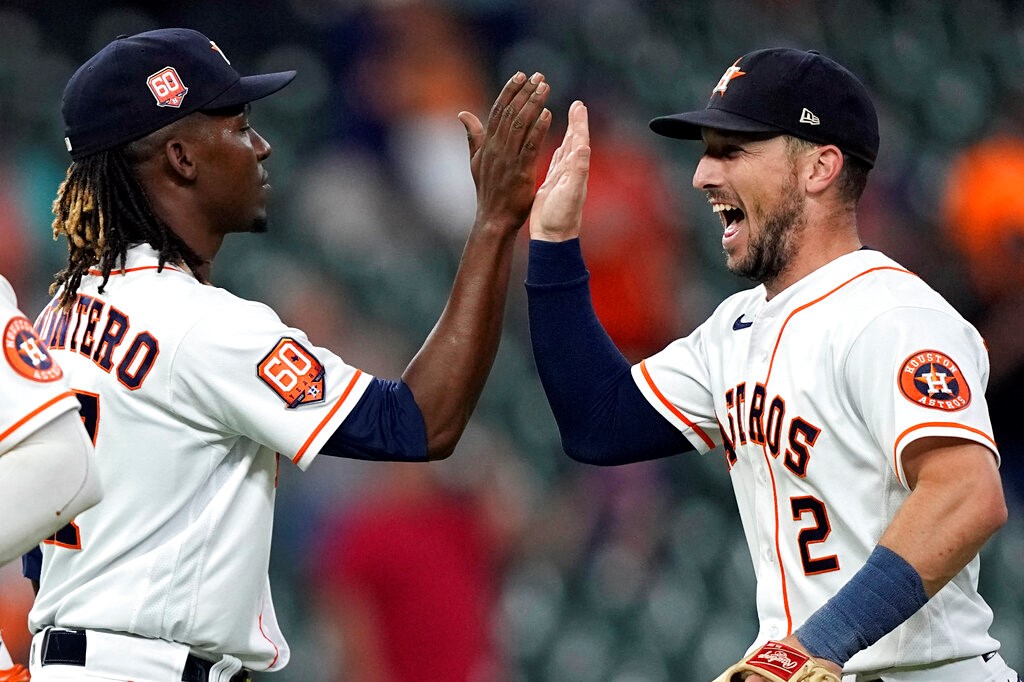 Updated:
The Houston Astros (81-46) have closed the gap on the World Series favorite Los Angeles Dodgers (87-37) as the month of August comes to a close. The Astros (+380) and Dodgers (+290) have the best records in the American and National League, and both are favorites to win the World Series.
The New York Mets (81-46) remain a major threat in the National League, yet their World Series odds have lengthened to +600 the past 10 days. The Atlanta Braves (79-48) are hot on their heals in the NL East and the Braves odds have risen to +1000 the past week. The surging St. Louis Cardinals (72-54) have opened up their first place lead in the NL Central and remained hot in August with their odds to win the World Series now +2800 on FanDuel Sportsbook.
The slumping Yankees (+450) odds barely adjust with so much money riding on the Bronx Bombers, and New York remains in first place by 8.5 games in the AL East. The Minnesota Twins have slumped and fallen out of first place in the AL Central with the Cleveland Guardians (66-58) taking a 3.0-game lead. The Guardians odds to win the World Series are now +4500.
Less than 40 games remain in the regular season, and the Wild Card chase is also one to watch. The Philadelphia Phillies are now 15+ games over .500 while the San Diego Padres have slipped and are holding onto the third and final wild card spot in the National League ahead of the Milwaukee Brewers.
Will the Seattle Mariners make the playoffs for the first time since 2001? The Mariners (69-57) lead a tight AL wild card chase with the Tampa Bay Rays and Toronto Blue Jays. The surprising Baltimore Orioles remain in the chase.
World Series Odds 2022
Here are the odds to win the World Series for the leading playoff contenders. The rest of the teams are below .500 and have odds of at least +30000. Check out additional props including division odds, adjusted season win totals and player awards as well.
1.

Los Angeles Dodgers (+290)
2.

Houston Astros (+380)
3.

New York Yankees (+450)
4.

New York Mets (+600)
5.

Atlanta Braves (+1000)
6.

Toronto Blue Jays (+1700)
7.

San Diego Padres (+2500)
8.

St. Louis Cardinals (+2800)
9.

Philadelphia Phillies (+3200)
10.

Seattle Mariners (+3500)
11.

Cleveland Guardians (+4500)
12.

Tampa Bay Rays (+4500)
13.

Milwaukee Brewers (+4500)
14.

Chicago White Sox (+7000)
15.

Minnesota Twins (+7500)
16.

Baltimore Orioles (+12000)