New Casino Games Spotlight: Skeleton Key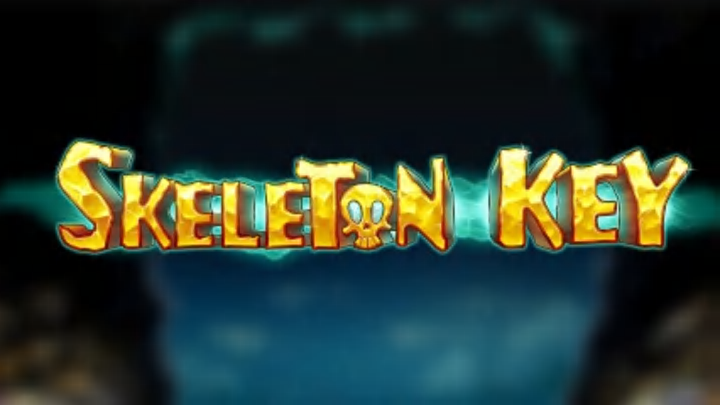 You should check out this amazing online casino slot machine on FanDuel Casino. Skeleton Key is set on a 5-reel layout with 243 and 7,776 ways to win. The game has a Multiway Xtra game mechanism that makes it possible for the symbols on the reels to either increase or decrease after each spin. One of the reasons Skeleton Key is loved is because of its many paylines. When you match 3 or more symbols on an active payline, you'll win.
In addition to winning big on this game, the slot machine comes with a 96.49% RTP. So while you're having fun playing this slot, you can cash out big wins. In this review, we will look at some of the amazing features in Skeleton Key real money slot.
How to Play Skeleton Key Slot 
Playing the Skeleton Key slot game is easy and we'll show you how to do it. Even if you're a newbie, it will still be easy to understand the game. When you launch the game, you'll see the incredible reels displayed on your screen. The first thing you need to do is set your wager amount. You can start with as little as 10¢ or even bet up to $300. Skeleton Key is for high rollers so you can get massive wins from this game. It has a medium-to-high volatility. 
Next, you can opt to use the auto-spin feature if you don't want to play manually. The game will spin on its own between 10 to 50 times. When you match symbols on the reels, you land a win. Skeleton Key can pay as little as 10x your stake or up to 2,430x on a single spin. If you're lucky enough to trigger the expanded reel, you can even get up to 77,760x your stake. The maximum win players can get in Skeleton Key is 83,333x their stake.
Skeleton Key Slot Visuals and Sounds
One of the things you'll love about this real money slot is its aesthetics. When you launch the game, you'll be wowed by the beauty of the gold-filled cave. The game is very colorful and has this cartoony display. You'll find some interesting symbols in the game like the blocks covered in a kind of green mist. 
Skeleton Key reminds you of the movie "The Goonies." Other symbols you'll find are the 3 gemstones, the skull tool, the chalice and the gold-edged royals. The symbols can pay up to 50x your stake if you land 2,3,4 or 5 symbols on the reels. It even has an orchestra background music that complements the game's theme.
Special Features of Skeleton Key Slot 
There are several symbols in the Skeleton Key slot like most IGT games. You'll find features like the special Skeleton Key feature, and the free spins.
Skeleton Key feature
This special feature is included in this game. When you play in portrait mode, you'll see how the reels expand in the game. The Skeleton Key feature is best for mobile gamers and it's easy to understand how it works. As the reels expand, you get more symbols to match.
Reel Expansion feature
When the reels expand, the paylines increase from 243 to 7,776 paylines. As a result, new symbols will emerge on the reels and you can match them.
Mystery Symbol feature
You'll see a question mark symbol on the reels which indicates the mystery symbol. When you see this symbol, it can transform to any symbol on the reels so you get a winning combo.
Free Spins Bonus feature
You can unlock the free spins bonus round in Skeleton Key slot. When you land 3 or more turquoise padlock symbols, it will trigger the feature. You can get up to 30 free spins if you're able to match up to 5 of these symbols. In addition, you'll get multiplier bonuses which usually start at 1x. You can also retrigger the free spins if you get additional free spins symbols. So, the total free spins you can get won't exceed 60.
Is Skeleton Key a good online slot game?
If you love IGT games, then you should play Skeleton Key slot. This is one of their amazing slot machines and it is available on FanDuel Casino. Skeleton Key is a fantastic game and you'll enjoy every minute playing it. 
If you're lucky, you can win up to 83,333x your stake. You should head over to FanDuel Casino and get a first-hand experience playing this real money slot game.
---
Please note: Some FanDuel casino games may not yet be available in your state or on your preferred app. Please check your iOS/Android app and visit casino.fanduel.com or fanduel.com/casino for announcements about the latest casino games available.