Augusta Weather: Thursday Forecast for The Masters at Augusta National Golf Course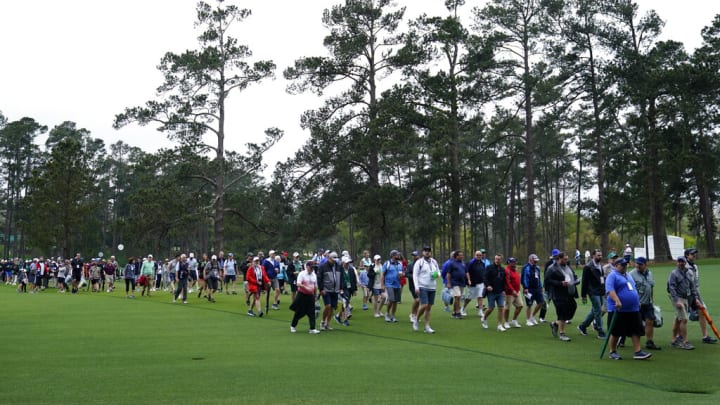 Augusta weather including Thursday forecast for The Masters at Augusta National Golf Course in Georgia. / ASSOCIATED PRESS
Masters Week is finally here, which means golf fans and bettors alike are greatly anticipating the start of the tournament on Thursday, April 6 at Augusta National Golf Course.
While many are focused on the golfers themselves and wondering who will win, viewers should also keep an eye on the weather forecast for the first day of the tournament. The weather could have a significant impact on playing conditions and affect who makes the cut after Day 2.
Masters Augusta Weather
Like every outdoor sporting event, the Masters has the potential to be affected by weather. That was the case in 2022 when rain earlier in the week halted practice rounds and forced players to leave the course. While the weather eventually cleared up, the lost practice time may have had something to do with golfers like Bryson DeChambeau, Jordan Spieth and Brooks Koepka surprisingly missing the cut.
Due to its location in Georgia, Augusta National can see warmer temperatures (even in April) as well as precipitation and thunderstorms this time of year. That can make navigating an already-tricky course even tougher for golfers, who may need to deal with wet playing conditions and heat-induced fatigue.
Masters Weather Thursday Round 1
The weather forecast for Day 1 of the tournament on Thursday currently looks alright. According to AccuWeather, the temperature is projected to be warm and humid around 85 degrees. There's also expected to be a slight breeze of 7 mph with gusts up to 12 mph. The day will be mostly cloudy as well with 89 percent cloud cover.
Unfortunately, those clouds may be carrying rain showers/thunderstorms, which could arrive at some point during the afternoon. There's currently a 55 percent chance of precipitation with a 33 percent chance of thunderstorms, which could cause a disruption in play if they materialize.
Time will tell if the thunderstorms do occur, but right now they have the potential to threaten at least part of the tournament on Thursday. Golfers with earlier tee times in the morning won't have to worry about that, but golfers later in the day could be affected by the higher temps and possible precipitation.
For more of The Duel's Masters coverage , see below: