Wild Fury – FanDuel Casino Review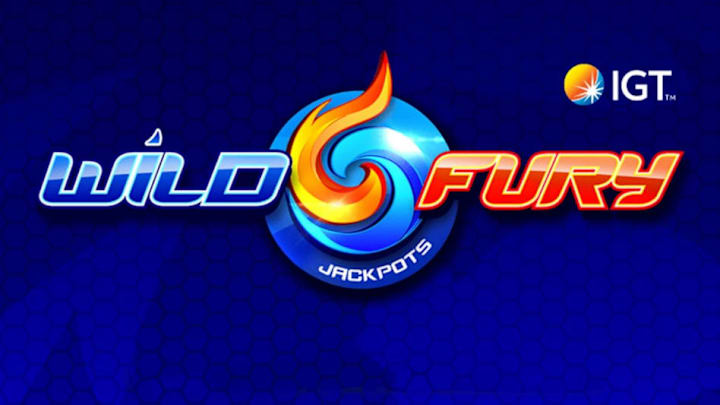 Wild Fury has an unspoken gloriously adorned yet colorful gaming experience that magically attracts every player. Wild Fury is a retro slot machine with an unusual style featuring popular symbols such as the dragons, number 7's, and the playing card suits arrayed elegantly. It's a very entertaining slot and comes with a free spin bonus where players are guaranteed to win a jackpot. 
Wild Fury is a popular land-based casino game now optimized for mobile as a video slot, developed by online gaming giant IGT. Released in 2019, it has dark blue reels spread over a beautiful mesh background. The slot has a grid of five (5) reels, four (4) rows with only ten (10) paylines, and an RTP of 96.02% and can be played on all devices beginning from 10 cents up to $200.
The game's appearance is very similar to older BallyHit games such as QH Platinum. Since it only comes with ten (10) pay lines, the pays are extraordinarily high, with the best being at 50x your bet, then a combination of either blue or red 7's at 10x, with a yellow or blue dragon at 6x for a full line of 5. 
How To Play Wild Fury Slot
Like any other online casino game, you need to select a bet before you start spinning the reels. As said earlier, the betting range is quite friendly, and players can place a bet from $0.10 to the maximum bet of $200. 
To change your bet amount, hop on to the right side of the screen. After this, you'll have to select the number of auto spins available on the right side or click the big orange spin button on the screen. Get a combination of three or more matching symbols to win. 
Wild Fury Visuals and Sound
There's nothing more exciting in gaming than having high-quality graphics combined with elegant color. A vivid blue background accentuates the game's theme. The honeycomb pattern, dragon silhouette, distinct 90s skaters, plus the red and blue Wild Fury flaming ornament is nothing less than an inspiration to anyone playing the game.
When a player suddenly lands a specific combination, blue or gold dragon animation flies around the screen, celebrating their win. The 90s synth music that comes with this slot makes even the entire gaming experience more energetic and fun.
Jackpots
Among the significant features players can enjoy when playing the Wild Fury slot, the jackpots seem to be the most loveable. Once you have the game logo appear on the center 3 reel, you can leverage this opportunity to earn 10, 15, or 20 free spins and gain access to a green extra spin symbol.
The jackpot is dependent on the number of wilds amassed in the bonus. If you earn below 20 wilds, it will begin at 8x bet. For 20 to 39 wilds, it begins at 12.5x, for 40 to 60 wilds, 20x, and so forth. This can seem pretty low, but you'll find a double-up on reel 3, which could eventually triple or double your concluding jackpot earnings.
Conclusion
Wild Fury can be considered one of the best slots ever invented by IGT. Are you ready to play the Wild Fury slot today and unleash the fire within?
---
New FanDuel Casino customers get to play your first day risk-free up to $200 when you sign up today!