Spotlight: Blackjack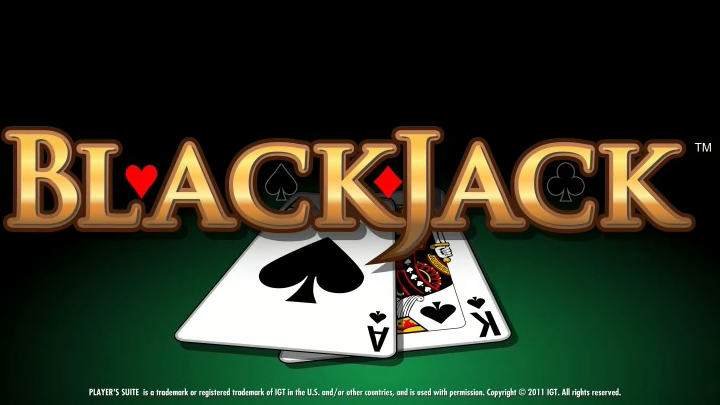 Blackjack is one of the popular table games played online today and like other casino games, it is very entertaining. You can play this game with ease even if you've not fully mastered the rules of Blackjack. However, these rules are quite simple to learn, and with a good bit of practice, you'll become a pro at blackjack. You can play real money Blackjack for real money on FanDuel Casino.
FanDuel offers several variations of the Blackjack game, including the classic version. You can sign up at the casino to start playing blackjack. In this spotlight, we will look at everything you need to know about blackjack and you can decide if it's what you want to play.
How to Play Blackjack
Blackjack is straightforward, and it requires that you play a single deck of 52 cards. Before you begin dealing, you need to know how to play the game. First, players have to defeat the dealer to get a payout. You can defeat the dealer by placing a hand worth a higher value that the dealer's but lower than 21. If the value of your hand exceeds this number, it's a bust and you lose your wager.
Each of the cards have a value and that's how you calculate your hand value. For instance, if you land an Ace, it is equal to 1 or 11. The cards will have a value between 2 to 10, so you have to concentrate and ensure you're within 21. Other special cards like the King, Queen, and Jack (called face or court cards) are worth 10. The number cards carry their nominal value
Blackjack at FanDuel can be played by anyone, as long as you understand the rules. 
Blackjack Visuals and Sounds
You should expect nothing less than the best when playing blackjack on FanDuel casino. The game has incredibly vivid quality graphics and the design is outstanding. FanDuel games don't lag and you get to play on the traditional blackjack table.
The casino employs the latest technology, so you can play conveniently on your PC or mobile device. Also, the game lobby is easy to navigate around, and you can see the previous rounds. You can also check your wins and loses which are displayed on the screen. Everything you need for smooth gameplay has been put into this blackjack game.
Apart from the graphics, you will enjoy the background music. At the bottom of the screen, you'll see your balance and how much you have staked in the game. One of the most appealing benefits of FanDuel's Blackjack is that you get the privacy of playing online and you can always log in at any time to play the game. The software used ensures players get only the best graphics to enhance the user experience. The game's user interface is simple and you can see the cards clearly as they are displayed on your screen.
Online Blackjack Bonuses on FanDuel
If you've decided to play online casino blackjack, you should know some of the special benefits players get. Especially when you play blackjack at FanDuel, you're in for a treat. The site offers incentives to players and here are some of them to look out for:
Welcome Cashback Bonuses
When you sign up, FanDuel offers a 100% risk-free cashback bonus on your net losses up to $1,000 within the first 24 hours of signing up. So you can bet using real money to play the blackjack game, and you can recoup any losses with this bonus. Remember to read the terms and conditions, so you know how to withdraw your winnings.
Is Blackjack a Good Casino Game?
Blackjack is very popular among bettors and we suggest you try it out today. If you haven't played this game before, it's very simple just as we described in this spotlight. FanDuel's online casino Blackjack is one of the best online games with stunning graphics and visual effects. Players are sure to enjoy the entire experience. FanDuel also has other blackjack variants you may be interested in. You can visit the site to see what they are offering.
Also, don't fail to take advantage of the amazing welcome bonus for new players. You can use the $1000 cashback free bet to play this exciting game at FanDuel. Also, you can play blackjack on your mobile device. The game is fully optimized for mobile experience with the latest HTML5 technology.
Please note: Some FanDuel casino games may not yet be available in your state, or on your preferred app. Please check your iOS/Android app and visit casino.fanduel.com or fanduel.com/casino for announcements about the latest casino games available.