How Does The Autoplay Feature Work?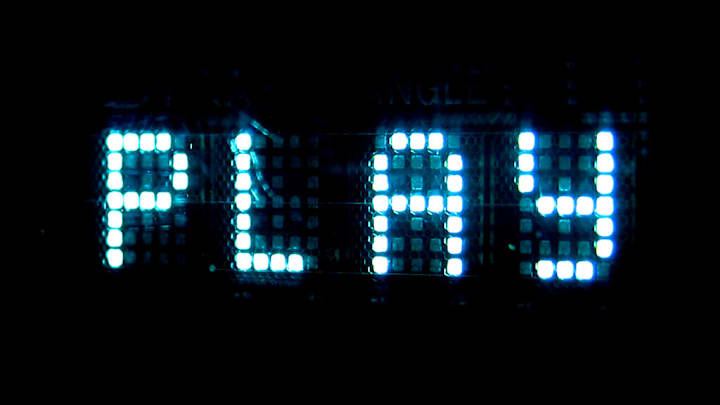 Autoplay is a casino game feature that is prominent in slots. It is more commonly used at the online casino even though it is possible to find them on land-based slot machines. The virtual gaming realm allows for some of the most amazing features, and autoplay was invented as a facilitator of the game process.
We will be looking at the conditions where the autoplay feature is useful, how it works, and its benefits and disadvantages.
The Slot Autoplay Function
Nine out of ten slots have the autoplay feature. It is usually displayed alongside the "SPIN" and "Max Bet" buttons below the reels. What it does is speed up the game by automatically spinning the reels without interruption. Instead of manually hitting the SPIN button, you can set the game to autoplay and let the computer do all the work.
It doesn't influence how the slot works or affect its algorithm. It plays the same, only at a faster pace. Slots are popular among players because of their numerous game features, and slot developers these days are keen to add this feature in their slot releases.
How Does It Work?
Before starting autoplay, you need to set it up. The main component here is the auto spins, so first, you should decide the number of spins you want the computer to play. Along with setting the number of spins, you also have to choose how many paylines you want to play.
The autoplay is not a free function, and every auto spin will take a toll on your bankroll, so you also need to decide how much you want to wager. Some slots have varying options. You can choose to see the result of every spin or view them all once the feature gets deactivated. You will get to see your winnings added to your credit balance at the top of the screen as the game proceeds.
The most modern autoplay slots have enhanced functionality settings that increase your control over the game and serve as a form of player protection. There are two possible outcomes with slots and every other casino game - you either win or lose.
With autoplay, players can set limits for either of these scenarios. So when a string of bad luck comes your way, the computer halts the spins as soon as it reaches the loss limit. The win limit comes in handy because it protects you from losing out on considerable hot streaks that may come up. As frustrating as it is to lose your money, it is just as bad to make profits and watch them slip away on auto spins.
Autoplay And Slot Bonus Rounds
Here is a commonly asked question among slot enthusiasts – Does the autoplay feature stop during the bonus round?
There isn't a single answer because it works both ways, depending on the slot. Certain games - usually the older variants - only offer free spins in the bonus round. Here, the autoplay feature doesn't stop because the computer is set to automate spins, whether in the main game or bonus round.
Other slot machines - mostly modern ones - require the player's input to activate the features embedded in the bonus game. Imagine a "pick and click" bonus game where you get to choose from among several hidden options. The auto spins will deactivate for you to play the bonus game, after which the autoplay will once again automatically jump-start into operation.
Pros Of Autoplay
Pros Of Autoplay
We've already established this point, but this is the greatest benefit of the autoplay feature. Autoplay lets you perform many spins in a short amount of time. This time-saving quality also extends to bonus clearing. If you're trying to clear your bonus quickly, autoplay can help you do that in the shortest time possible.
Beneficial For Progressive Jackpots
Because it speeds up gameplay, a player using the autoplay option has a higher probability of winning the progressive prize pools. Slot tournaments and progressive jackpots are usually based on how much you bet and how much you win, as well as the number of rounds you have played. For the latter, the autoplay function helps you stay on top of the leaderboard.
Convenience
Automated processes have made life a lot easier, and this slot feature is one such innovation. With autoplay, you can play slots and still multitask around the house or on the go. No need to keep your eyes peeled to the game screen; just set the command and relax while the coins come rolling in.
Cons of Autoplay
Reduced Excitement
Some gamblers believe that autoplay spoils the thrill of gameplay. Slots are the favorite online casino game because there are many features, special effects, and animations that come along with them. Autoplay rids slots of all those elements in order to speed up the game, so if you're looking for excitement, you might want to opt for regular play.
Bad For Bankroll Management
The autoplay function can leave you with a severely damaged bankroll. Normally, players strategize by either raising or lowering their bets depending on previous outcomes, but with autoplay, every spin is carried out based on the coin size or payline that you fixed at the beginning of the game. A few bad spins are enough to put your account in the red.
Plus, you would need a large bankroll to maintain the feature for an extended period of time.
Autoplay In The Land-Based Casino
Land-based slot machines also feature the autoplay function, but the usefulness in the traditional gaming setting may not necessarily be the same as in online gaming.
Using autoplay is meant to give you the chance to take a break, but how possible is it to do so when playing in an actual lobby? Could you get up to get a drink or use the restroom while the game keeps rolling? In theory, you could. But you would be leaving your credits unattended, which is like throwing a slab of meat in a den of hungry lions.
Anyone could walk up to the machine, stop the autoplay, and take your money while you're away. The casino does not protect against such losses, and it's your duty to guide your belongings.
So at the brick and mortar casino, autoplay won't allow you to multitask like when you play on the online casino, but it should at least give your thumbs a break from continually hitting the screen. Nonetheless, you still get to benefit from faster gameplay and the increased possibility of landing a jackpot.
Conclusion
Players often have a love/hate relationship with the autoplay function. However, there is little to be confused about because the feature is optional. If you're interested in savoring your slot experience, the autoplay feature is best avoided. If you're all for fast gaming, then it will be very useful.
It is a great function because it allows you to have some control over the game. You decide when to start autoplay and how long you want it to go on. As it is now almost a casino standard, players looking to enjoy automatic play will find lots of amazing slots offering this feature.
---
New FanDuel Casino customers get to play your first day risk-free up to $200 when you sign up today!