Crazy Money II - FanDuel Casino Review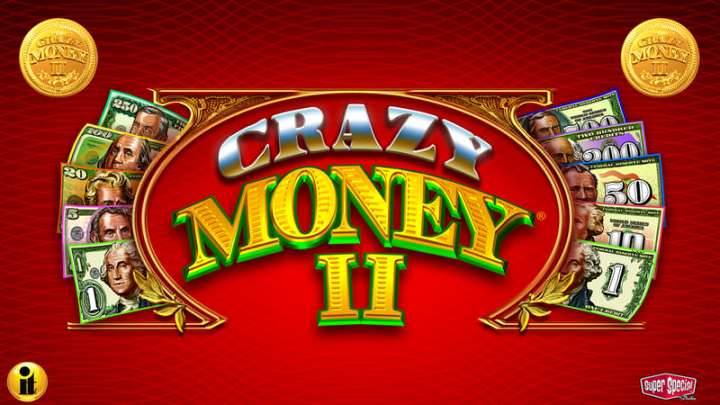 Are you familiar with the popular slot from  Incredible Technologies, Crazy Money? If yes, this sequel, Crazy Money II, is one game you should give a trial. The game is just as easy to play as its predecessor, and it has the same 15 paylines. However, there is an additional bonus innovation and a 4-level progressive feature. In addition to that, the game has the familiar Good, Better, and Best betting features. This gives players the chance to increase their betting level for the best big winning odds.
Unlike the original game, Crazy Money II has scatters that can trigger the Wheel Bonus feature. You can also enjoy other exciting bonuses as you continue to play the game. To find out more about this slot game, you should keep reading this in-depth review.
How to Play Crazy Money II Online Slot
Playing Crazy Money II is easy because, like the original, you do not have to do a lot. You need to enter the exact amount you want to stake and then adjust the paylines so that you can begin to spin the reels. If you are fortunate to land a winning combination on any payline, you will receive a payout that matches the value of the symbols in the combination.
To begin, you can adjust the reels based on the different betting options, including 20, 60, 100, 120, and 160. After that is done, the amount you stake is automatically calculated together with the symbols in the winning combination to get your payout. If you are lucky enough, you can land the special characters to activate any available bonuses in this game. Also, you can land the scatters to trigger the exciting Wheel Bonus feature, where you can win a substantial payout.
Crazy Money II Slot Visuals and Sounds
Crazy Money II retains its predecessor's everyday money theme that has an outlook and visual depicting money. Since it maintains the original theme, if you are familiar with the original game, you will get the same gaming experience. So, if you want a more animated slot, this one is not for you.
In addition to that, the audio and sounds are basic. If you enjoy a normal, typical, money theme sound, you might just enjoy playing this game. On the other hand , if the sound puts you off , you can quickly press the mute button. Another thing you should know is when in the bonus round, the sound might increase, but you can turn it off if you don't like it.
In terms of design, Incredible Technologies did not do much as it is basic and straightforward. Also, some modern gaming functionalities, like the quick spin option are missing, and in terms of animation, you should be patient. However, the red, green, and gold colours fit perfectly with the game's theme.
Unique Features on Crazy Money II Slot
The original game has limited features, but the sequel comes with an arsenal of features. So, there are plenty of unique features that make playing this slot worthwhile. For a start, there are the Good, Better, and Best Bet Options that allow players to increase their betting levels for improved odds of winning big.
In addition to that, there is the Wheel Bonus game that you can activate in the base game. All you have to do is land three, four, or five bonus scatters on a payline. Once this happens, you will head into a bank vault, where you will spin a wheel to know the bonus that you get. Among the bonus rounds you will find on the wheel is the Crazy Money's Money Catch bonus round, where you get to grab flying dollar notes to reveal their value.
Aside from that, the Mint Bonus feature triggers a free spins round with a fresh 3x3 reel layout featuring only the top four symbols. Here, players are looking to land five or more gold coins on the reels. If you are lucky to get these gold coins, you get the chance to win one of four Crazy progressive prizes. Other bonuses include Angle Pay and Instant Credit Wins.
Is Crazy Money II an exciting online casino game?
The original version of the game had limited features, but Crazy Money II is indeed an update. So, if you are familiar with the Crazy Money slot and enjoyed it, you will love Crazy Money II because it is better. There is more in this sequel, from special symbols to exciting and lucrative features. To get a first-hand experience of the game, you can try it out at Fanduel Casino today!
---
New FanDuel Casino customers get to play your first day risk-free up to $1000 when you sign up today!