April Daily Draw - FanDuel Promo 2022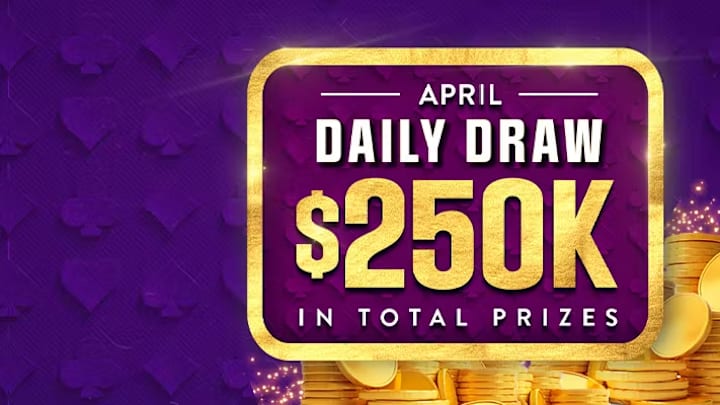 FanDuel Casino is offering its players eye-catching rewards this April. If you didn't already know about the ongoing April Daily Draw promotion, we have all the juicy bits here.
FanDuel's April Daily Draw offers you a chance to win one out of thousands of bonus rewards. The opt-in Daily reward gives winners:
Mondays: $250
Tuesdays: $225
Wednesdays: $200
Thursdays: $175
Fridays: $150
Saturdays: $125
Sundays: $125
How to Participate in this Promotion
To be part of the April Daily Draw promotion, you need to have an active account on FanDuel Casino. So if you haven't already signed up, then do so right away! Apart from the opt-in Daily rewards, you also get amazing welcome bonus for newbies.
The April Daily Draw is still ongoing as it started on the 11th of April 2022. You can participate from now until the 24th of April. You need to wager with real money  to take part in the promo. The condition here is that you make a deposit of up to $50 or more and use it on any of FanDuel's online casino games while the promo is still valid.
In the alternative, you can fill out a participation form but you still need to have made a wager worth $50 or more to qualify. For each $50 wager, you automatically get 1 entry ticket for the draw. Players are entitled to only 5 entry tickets per day. So, you can get 5 tickets by making wagers worth $250 each day.
FanDuel will be picking winners randomly each day. So you can be lucky to be among the 100 winners to receive amazing bonuses. The bonuses won will be awarded the next day, so expect to see it at least within 72 hours.
What Are You Waiting For?
Hurry now and take part in this wonderful offer from FanDuel Casino . You just might be lucky to be among the selected winners. You can take part in the April Daily Draw promo once or even on different days, however, the bonus is only applicable once per day.
---
New FanDuel Casino customers get to play your first day risk-free up to $1000 when you sign up today!