Win a Callaway GBB Epic
Golf Digest's one-week fantasy golf contest is just $2 to play with $1,000 in cash prizes. Plus — 1st Place wins a brand new Callaway GBB Epic.
Enter Now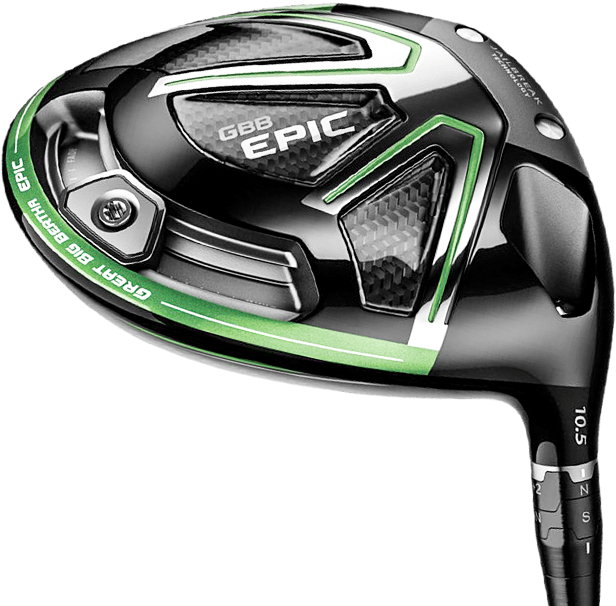 Contest Details
Play for $2 and finish among the top-210 for a share of the $1,000 total prize pool. 1st Place wins a brand new Callaway GBB Epic.
Prizing
Callaway GBB Epic Driver
+ $100
2nd: $50
3rd: $30
4th - 5th: $25
6th - 10th: $20
11th - 15th: $15
16th - 25th: $10
26th - 50th: $5
51st - 100th: $3
101st - 210th: $2
Keys To The Game
We designed FanDuel Golf to make every hole matter — for every player, in every round, in every tournament. That's why you get points for your players' individual hole performance, streaks, and real-world finishing position.
Picking Your Players
On FanDuel Golf, you draft a total of 8 golfers: 4 golfers for Rounds 1-2, and 4 different golfers for Rounds 3-4. Your entire lineup (all 8 golfers) locks at the start of Round 1. And like all FanDuel sports, each player has a salary based on skill and past performance — so make sure your lineup stays under the salary cap.

Your players primarily earn points for their play in the rounds you select them for. But you also get rewarded if any of your players — regardless of the round you play them in — finish in the real-world tournament's top 25.
Caddie's Corner
Remember, on FanDuel Golf, it's not just who you pick, but when you pick them. If you're a new player, you may want to consider the High-Level Strategies below to help you identify the pool of players you want to pick. Then, use the more specific Rounds 1-2 and Rounds 3-4 strategies to help you decide where to slot them.
High-level Strategies
Past Course Performance
Every course is different. Consider how each player has previously performed on that week's course.

Who's Hot?
Look for healthy players who have had recent success.

Pick Contenders
Whether you start a player in Rounds 1-2 or Rounds 3-4, you get rewarded if he finishes in the tournament's top 25. So keep the real-world prospects of all of your players in mind as you make your picks.
Rounds 1-2 Strategy
Take Risks
In rounds 1-2, your players can still be valuable even if they don't make the cut. So concentrate your risk here.

Choke Artists
Players who start strong but can't close are more valuable in Rounds 1-2.

Key Stat
Find each player's average R1-R2 FPPG (FanDuel Points Per Game) under his player card.
 
Rounds 3-4 Strategy
Play It Safe
You don't get any points for Rounds 3-4 players who fail to make the cut, so put the players you're most confident will make it the final two rounds here.

Clutch Performers
Try to isolate players who always turn it on in the final rounds of a tournament.

Key Stat
Find each player's average R3-R4 FPPG (FanDuel Points Per Game) under his player card.
Scoring Guide
Review the chart below to learn how points are awarded and penalties are assessed.
Finishing Position (Based on final tournament position on leaderboard)
Bonuses
0.6
Streak Bonus
Consecutive holes in a row under par
0.3
Bounce Back
Hole under par after hole over par
4
5+ Birdies
A round with 5+ holes under par
5
Bogey-Free Round
A round with no holes over par
Terms & Conditions
Promotion
FanDuel will hold four (4) "Golf Digest Exclusive Fantasy Golf Contests" ("Tournaments") where FanDuel players will have the chance to win prizes. The first Tournament will run on Thursday, March 30, 2017. The second Tournament will run on Thursday, April 13, 2017. The third Tournament will run on Thursday, April 20, 2017. The fourth and last Tournament will run on Thursday, May 11, 2017. The Tournaments are daily fantasy golf contests operated by FanDuel. The entry fees and maximum entries for each Tournament are subject to FanDuel's discretion. Any instance of registering multiple accounts on FanDuel in order to gain more than three entries into a Tournament will result in automatic disqualification from the Tournament as well as potential suspension from FanDuel.
The top finisher in each of the Tournaments ("Grand Prize Winners") will win a cash prize as well as a brand new Callaway Great Big Bertha Epic Driver (ARV $500) ("Grand Prize"). Grand Prize Winners will receive an email from FanDuel within 48 hours of winning the Grand Prize, with instructions on how to claim their prize — Grand Prize Winners must respond with required information within two (2) weeks of receipt of that email. Complete prize tables will be available in the "Prizes" section after each Tournament is created. All prizes are subject to availability and cannot be redeemed for cash.
Teams and Scoring
Standard FanDuel scoring rules for fantasy golf contests apply. You can find all scoring rules at https://www.fanduel.com/rules.
In the event of any ties between two or more players for the Grand Prize Winner, the superior finishing position will be awarded to the tied FanDuel player with the highest individual golf player score on his team. If a tie remains, then the second highest individual golf player score on the remaining tied players' teams will determine the superior finishing position; if a tie still remains, then the third highest individual golf player score on the remaining tied players' teams will determine the winner. This method will continue until a winner has been determined. If a winner cannot be determined using this method, then all players that are still tied will compete in a tiebreaking freeroll the following week to determine the final prize order.
Eligibility
All US and Canadian residents who comply with our eligibility rules for paid entry games in our Terms of Use are eligible to win a prize as part of this Promotion. Users physically located in Alabama, Arizona, Delaware, Hawaii, Idaho, Iowa, Louisiana, Montana, New York, Nevada, Texas and Washington are not eligible to enter contests that require consideration to enter. FanDuel employees may enter the competition for testing purposes but are not eligible to win any prizes. Employees and operators of other daily fantasy sports sites are not eligible for this Promotion.
In addition, all participants in the Tournament must comply with the entirety of FanDuel's Terms of Use. Any participant found to be in violation of FanDuel's Terms of Use, may be disqualified by FanDuel at its sole discretion.
Additional Terms and Conditions
FanDuel may request US resident prize winners to to provide address and social security details prior to receiving their prize if their prize exceeds $600 in value. Winners are responsible for paying all taxes, fees, registration and insurance, for any prizes won in connection with this contest, including non-cash prizes.
The decisions made by FanDuel management regarding, but not limited to, eligibility, winners, scoring, rules, prizes and compliance is in accordance with FanDuel's standards of conduct. No correspondence will be entered into. FanDuel reserves the right to make reasonable changes to these terms, (a) to ensure the fairness of competition, and (b) in response to unanticipated developments (including, but not limited to, technical failures, errors, acts of God, natural disasters, terrorism, changes in applicable law, failure of stats provider and failure to obtain a minimum number of entrants).
Affidavit of Eligibility
FanDuel may require prize winners to sign an Affidavit of Eligibility to confirm their identity and eligibility for the Promotion.
In consideration for the opportunity to participate in the Promotion, and other good and valuable consideration, the receipt of which is hereby acknowledged, I agree as follows:
I represent that I am over 18 years of age. I agree hereby to provide government-issued photo identification to FanDuel to verify my identity and date of birth.
I represent that I am not an employee or operator of another daily fantasy site that charges entrance fees or offers cash prizes. Further, I represent that I do not, by virtue of affiliation with another daily fantasy site, have access to the site's pre-release non-public confidential data about contest-related information.
I reaffirm my agreement to:
 The FanDuel Terms of Use, provided at (https://www.fanduel.com/terms); and
The Golf Digest Exclusive Fantasy Golf Contest rules, provided at FanDuel.com/golf-digest
I agree to refrain from any behavior or communication during The Golf Digest Exclusive Fantasy Golf Contests that would harm the image or reputation of FanDuel, Golf Digest, or the FanDuel user community.