Causeway Street Pod's
One-Week Fantasy Football League
Play one-week fantasy football against the Causeway Street Pod team!
Contest starts this Sunday at 1pm ET!

$1 entry - winners get their cash as soon as the contest ends.

Don't have an account? Click PLAY NOW to get started!
FanDuel has been featured in: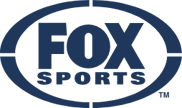 Terms and Conditions
You must be 18+ years of age (21+ years of age in Massachusetts) and a resident of the United States or Canada to make a deposit and be eligible to participate. If you are physically located in Alabama, Arizona, Hawaii, Idaho, Iowa, Louisiana, Montana, Nevada, Texas, or Washington, you cannot deposit funds and are not eligible to participate. Deposited funds must be entered into contests.